Knowledge is Power
Know what's working. Know what isn't. Know what to do about it.
Your big data + Net-Results' dashboards and reports ensure that you know things that matter.
Know you've got the best looking dashboards available.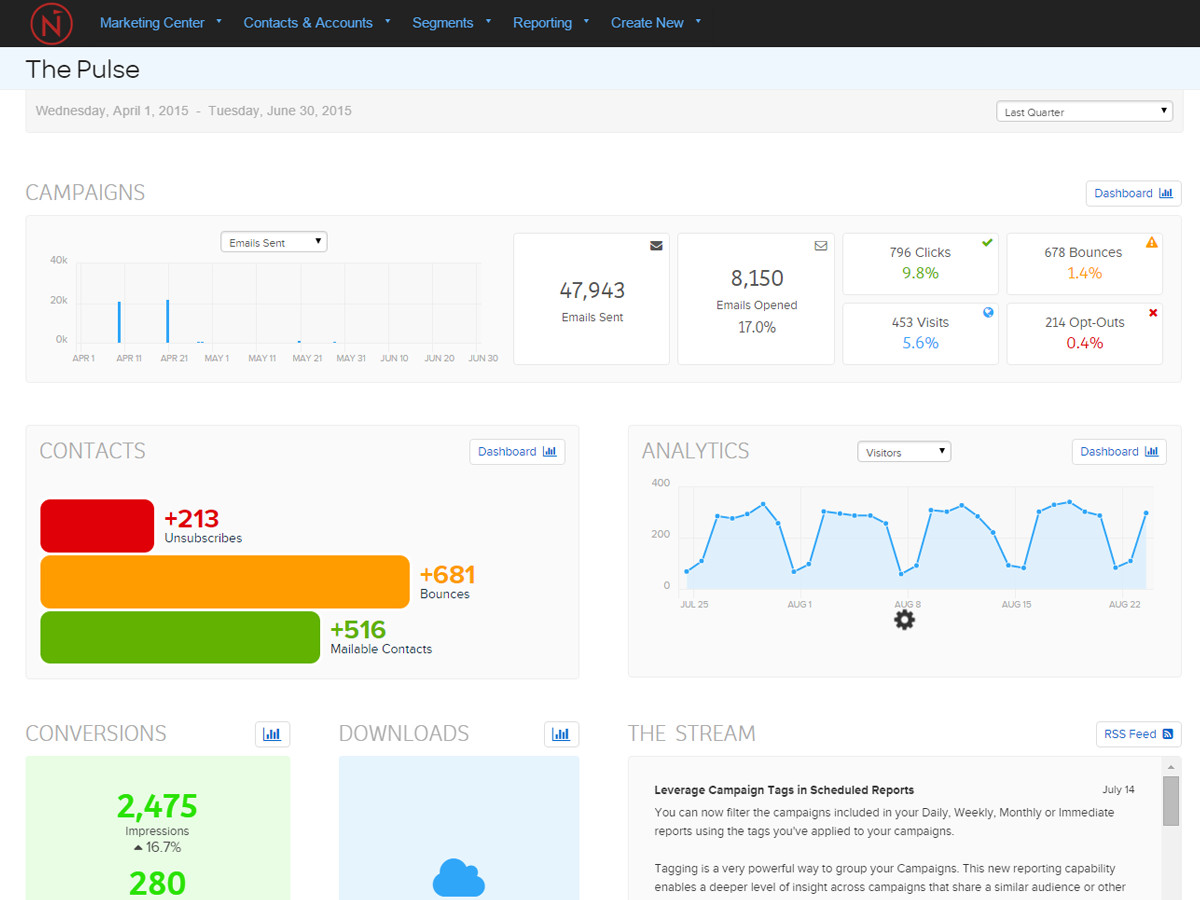 Just a Few of the Dashboards You Get with Net-Results
More than just pretty reports. Actionable insights.
Conversions Dashboard
Get insight into which landing pages are the best at converting. See total impressions, conversions, and conversion rates for all of your landing pages over any time period.
TIP: Drive traffic via paid, organic, and social channels to your best converting pages and see your lead count grow.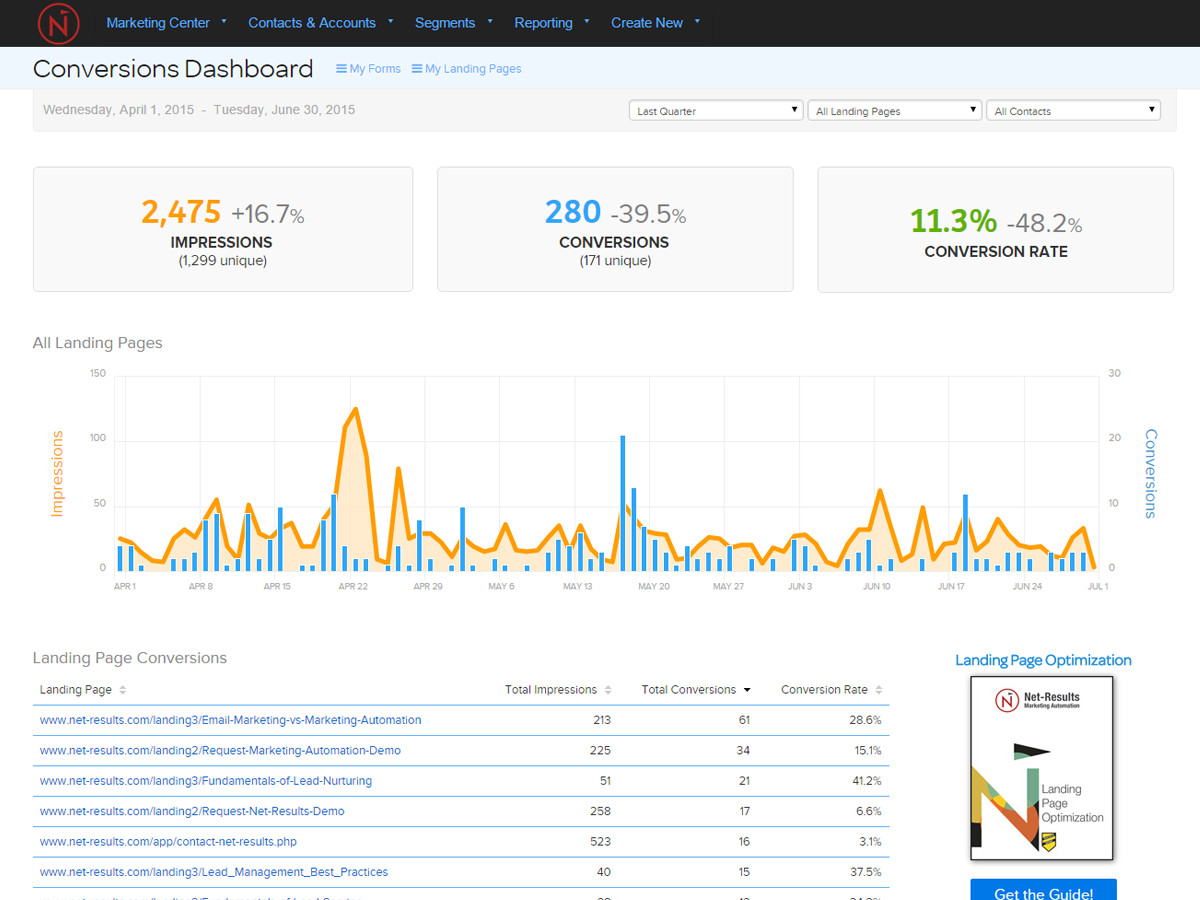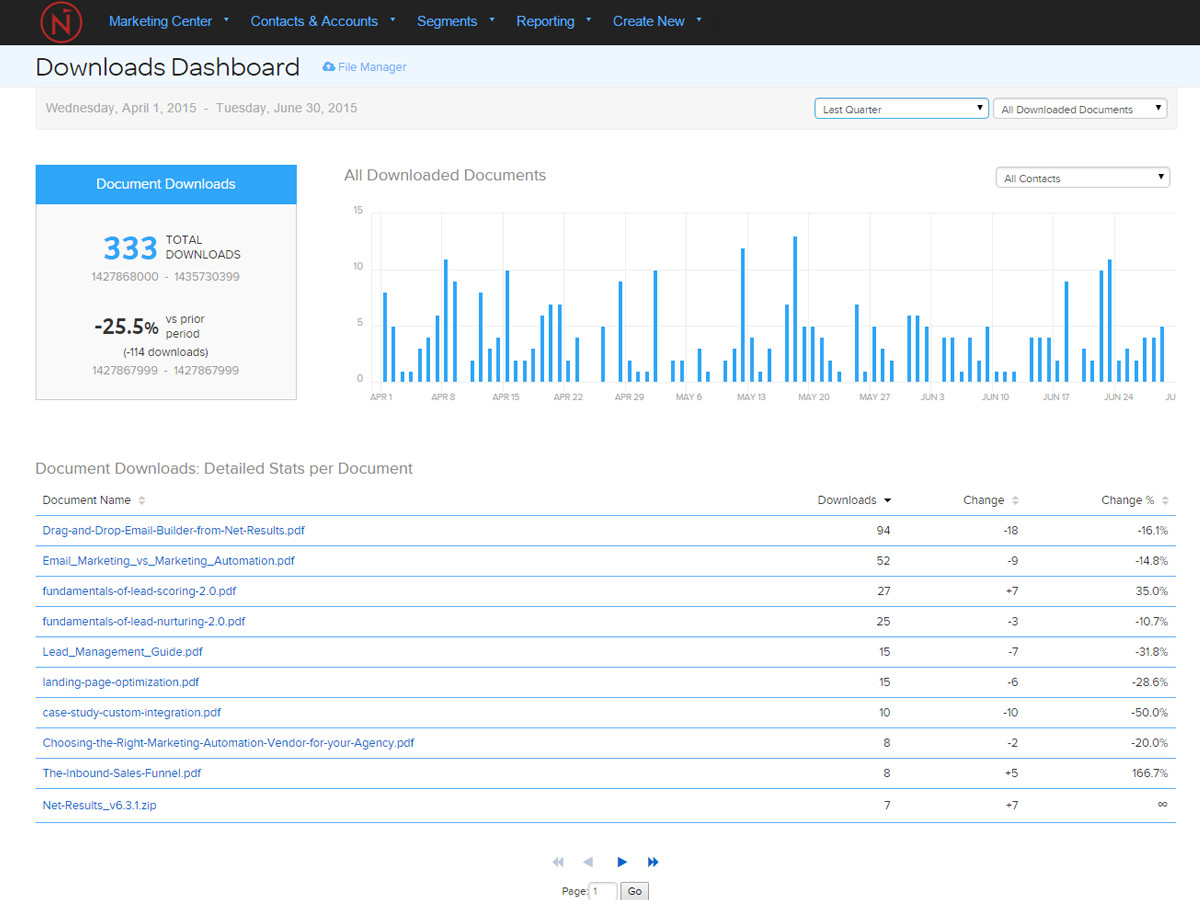 Downloads Dashboard
Track which assets are driving the most new leads and activity for your organization. See trends in which assets are gaining in popularity and are contributing to revenue.
TIP: Create a campaign to promote your best performing assets, but first, filter out any contacts who who have already downloaded it.
Contacts Dashboard
Monitor trends in the growth of your contact database. Easily see how many new contacts were added, had an email bounce, and unsubscribed over a period of time.
TIP: Use this dashboard to stay on top of your churn rate. If your churn rate drops, try launching new inbound programs leveraging smart forms.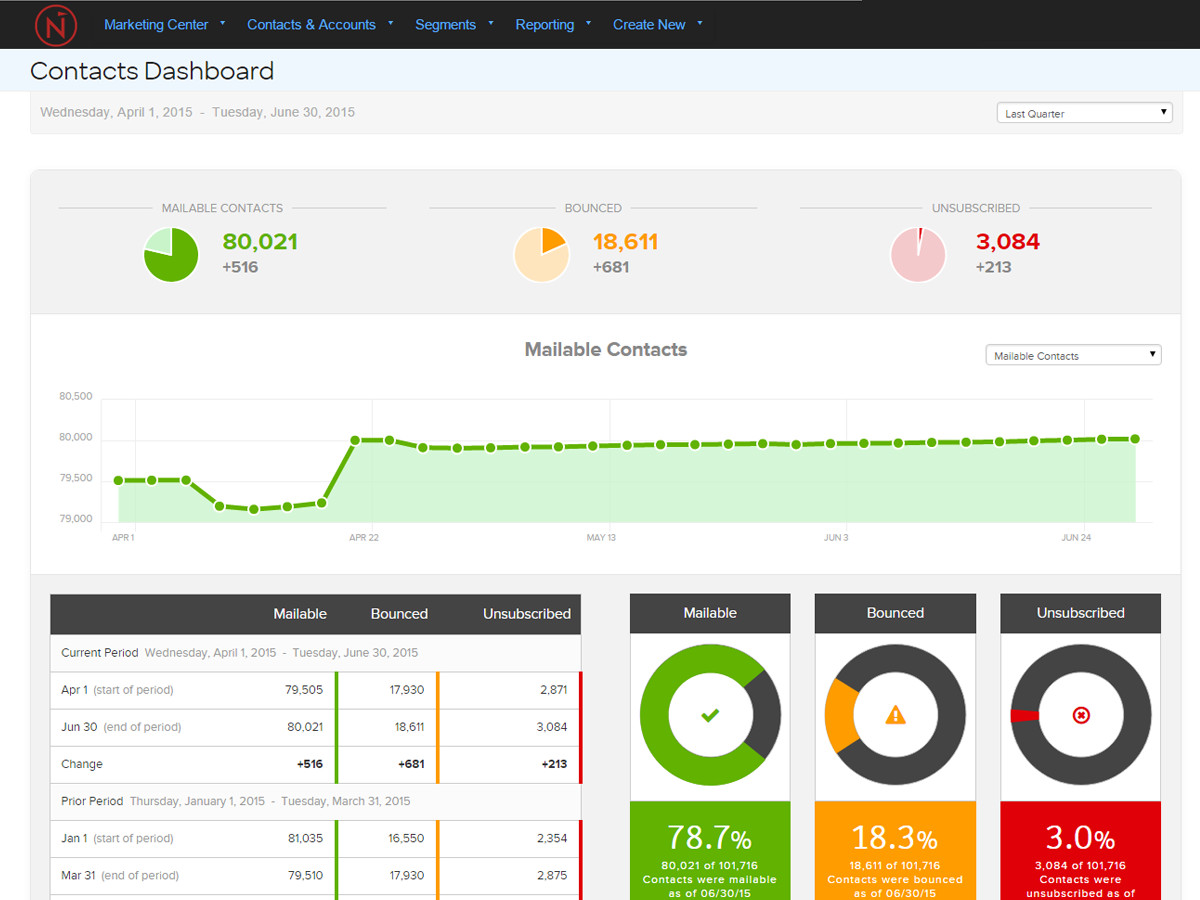 Funnel Dashboard
Stay on top of the health of your funnel. The Funnel Dashboard shows how many contacts in each lead stage and provides detailed information about how leads are flowing in/out of each stage.
TIP: Know where leads are getting stuck in your funnel, and get them moving with lead nurturing campaigns.
A/B Testing Email Dashboard
Ensure you are sending out the highest-performing content each and every time. With instant insights into which version of an email performed better you can quickly understand and augment campaigns to optimize performance. There's no limit on the amount of A/B testing you can do.
TIP: Start A/B testing with headlines and subject lines. Then move on content and structure.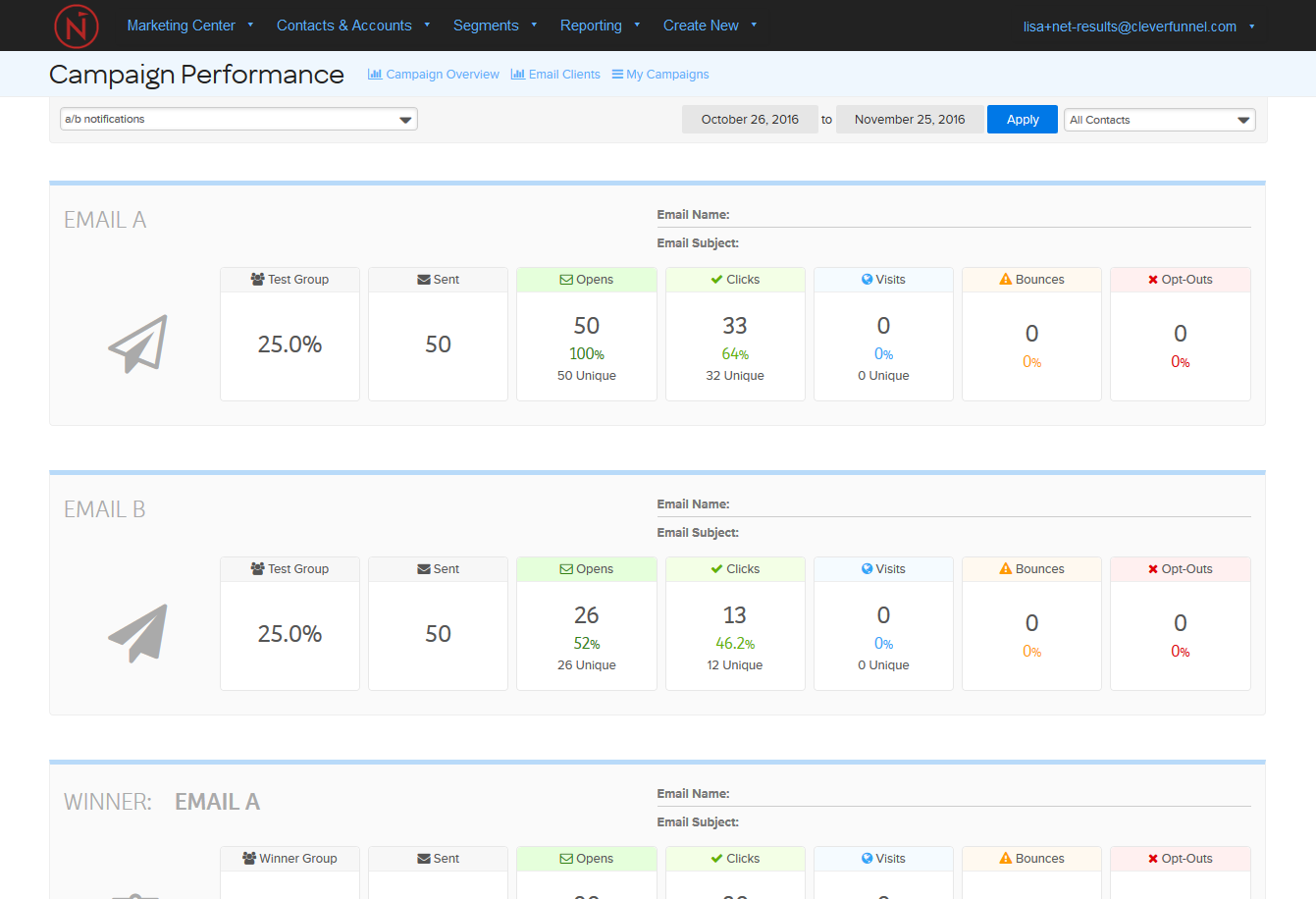 SCHEDULED REPORTS
Set up recurring reports, sent directly to your inbox or to your team. Create customized reports for sales, executive staff, and the marketing team. Easily keep everyone in the know about the success for your marketing activities.
REAL-TIME ALERTS
Create alerts to be notified when an event occurs. Get an email alert every time the alert is triggered. Want to know when someone visits your pricing page? How about when a certain asset is download or when a form is submitted? It's possible with Net-Results.
Schedule a Demo
Speak live with a marketing automation expert about your use case and business goals.