The 1st Choice Of People Buying Marketing Automation For The 2nd Time
Because your success depends on more than just a platform.
 Full suite of powerful marketing automation tools
 Unlimited live support always included
 All-in-one pricing. No add-ons or hidden costs!
Book your pressure-free demo right here:
The #1 Rated Customer Success Team In Marketing Automation*
Average Ticket Response Time (Minutes)
Average Ticket Resolution Time (Hours)
*According to user reviews from G2 Crowd. Ask your vendor what their stats are!
Which Leads To Users Leaving Reviews Like…
"Very intuitive, incredibly easy to implement and a lot of added-value tools, reporting and features that one would normally only expect from one of the larger and more expensive platforms. In fact, compared to other platforms we use (or have used) like Hubspot and Act-On, it is in many ways far superior."
Dylan P.
"The customer services and support offered by Net-results is second to none. Net-results embraces what is means to provide excellent customer services and support. They engaged when others couldn't and have offered support others wouldn't."
Yvonne Smith
"Net-Results provides the marketing automation capabilities we need to help our small and medium-sized business clients thrive in the digital space."
Regan M.
Also Want A Great Platform With Awesome Customer Support?
Save Tons of Time
Let Net-Results automatically engage your prospects for you, so you can focus on strategy and creativity.
Make Better Decisions
Always have your data in front of you. Stop guessing what works – know what works.
Prove Your Impact
Integrate with your favorite CRM and show exactly what marketing contributed to the bottom line.
Ratings from your peers on G2Crowd show that Net-Results customers…
Achieve ROI Faster
Net-Results customers achieve ROI more than 3x faster than with Marketo, more than 2x faster than Pardot
Go Live in 1 Month
The average Net-Results customer reports going live in only 1 month (vs. more than 3 months with Marketo, >2 with Pardot)
The Highest Rated Support in Marketing Automation
Marketers rate Net-Results Customer Support at an unheard of 98% (vs Marketo at 78%, Pardot at 84%)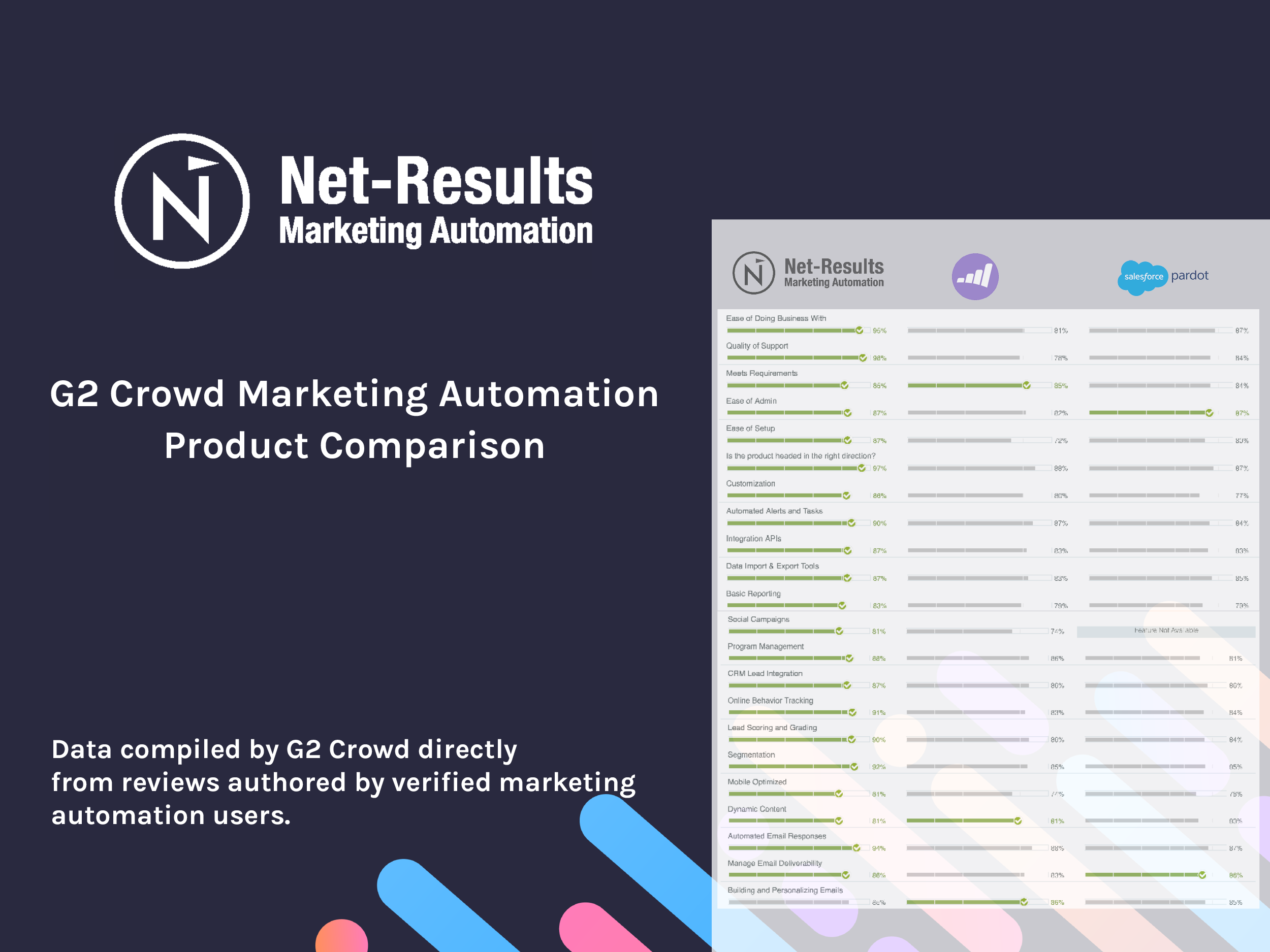 Your Success Depends on More than Just a Platform
So we will give you more than a platform. The Net-Results Proven Process will catapult your business into success with marketing automation.
The Full Experience, Before You Buy
Experience what it's like being a Net-Results customer: all demo attendants get a free 14-day trial + full customer success access before signing anything.
Proactive Training & Onboarding
Our top-rated customer success team will get you up and running with the platform in no time flat.
All The Resources You Need To Be Successful
Our unlimited support does not stop after the initial onboarding. Check out the list below of what you'll get for the entire duration of your time with Net-Results:
Check out the list below of what you'll get for the entire duration of your time with Net-Results:
Unlimited Access to our Customer Success Team Calendar
Schedule 30, 60, or 90 minute discussions at will. Review nurture campaign plans, onboard new team members… We're here to help.
Knowledge Base
Complete, and constantly updated, knowledge base.
On-Demand Phone Support

Speak live with marketing automation experts – without limitation. The meter is not running 🙂
Real Technical Support

If your issue requires deep magic for your tech team, Net-Results brings the engineering power to the table, no additional charge.
Email Support

Prefer to write us? We track our response times weekly. Our average time? Less than one business hour.
You'll speak with a marketing automation expert in a no-pressure conversation.

Drag & Drop Builders for Email, Forms & Landing Pages
Responsive design is baked in. Gorgeous templates make looking great a breeze.

Dynamic Content for Web & Email
Personalize messaging across your customer journeys and generate more opportunities.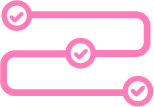 Drip, Nurture, and A/B Test Campaigns
Deploy communication streams quickly and adjust at will.

Industry Leading Segmentation Power
Lose the handcuffs. Leverage behavioral, demographic, and firmographic data without limits.

Battle Tested CRM Integrations
Built-in integrations with Salesforce, Dynamics 365, & SugarCRM.
Exclusive 30 Minute Setup is why G2 Crowd data shows Net-Results delivers the fastest time to ROI.
Flexible Reporting Power
Clear views help you understand what's working and where to focus your efforts.
"The best vendor relationship we've ever had"
Net-Results is big enough to deliver a fantastic platform and small enough that you'll never doubt that you and your needs matter.
A self-funded company since our inception in 2003, we're driven to build long-term relationships by exceeding your expectations.
A marketing automation platform you'll actually use.
An intuitive interface where everything works the way you expect it to work. You'll be live within the first month, not the first year.
100% transparent pricing.
No hidden costs, no add-ons. Get the full Net-Results platform, including integrations, sales users, all functionality and top-rated support, always.
Schedule a Demonstration
Speak live with a marketing automation expert about your use case and business goals.
Never any pressure
High knowledge, low bs. No bs really.
Honesty rather than tactics. We'll tell you if Net-Results is not a good fit for your use case