Net-Results is proud to announce that we've been named High Performer in Marketing Automation by G2, formerly known as G2 Crowd.
There are many factors that go into being named a High Performer. The main gist of the designation is that our product is doing well and our customers are highly satisfied with it. The nitty-gritty specifics can be found in G2's article about their Research Scoring Methodologies.
We have some sneaking suspicions about what makes Net-Results a consistently 5-star rated platform! Let's explore.
1. Our amazing Customer Success team!
We've got to give a big ole shout out to our Customer Success team.
Not only have they launched a new Knowledge Base, but they've continuously worked to have the highest customer support rating in the industry — a whopping 98% satisfaction rate! (That's compared to 78% on Marketo and 84% on Pardot if you're keeping score.)
Part of these efforts includes keeping track of the metrics associated with helping our customers achieve their highest success! First up, average response time!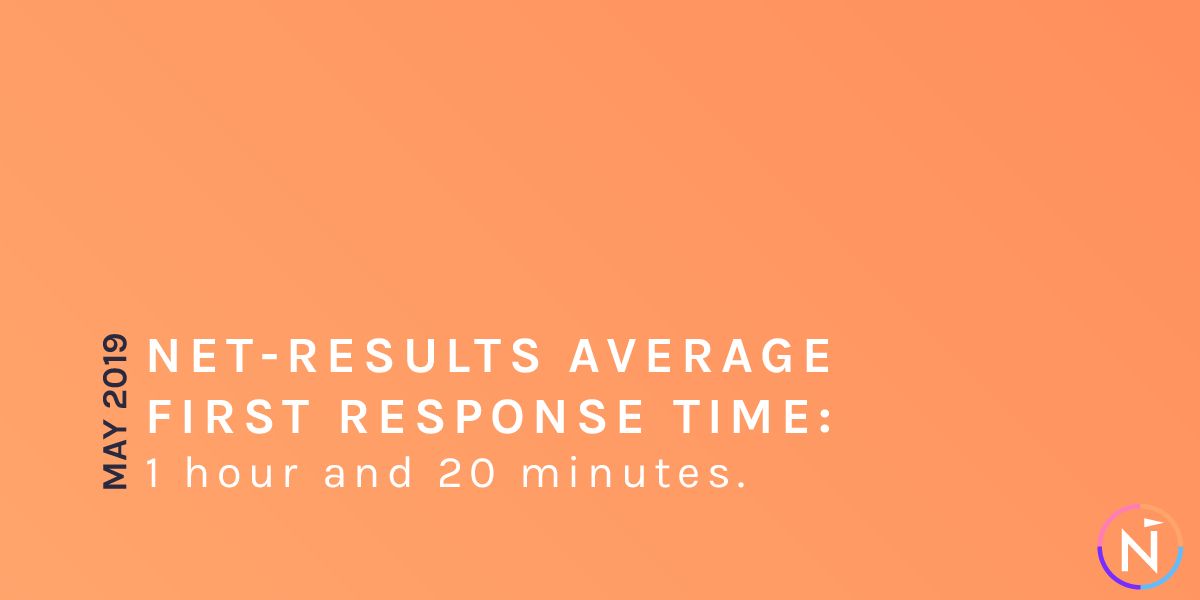 Average response time: the number of business hours/minutes that pass before you get a response. Also, here at Net-Results, a first response is not a canned response or an automatic "we got your email" response. This is an actual member of our Customer Success team providing a solution to your problem or reaching out for clarification! Another note — industry standard for first response time is around 24-48 hours 😉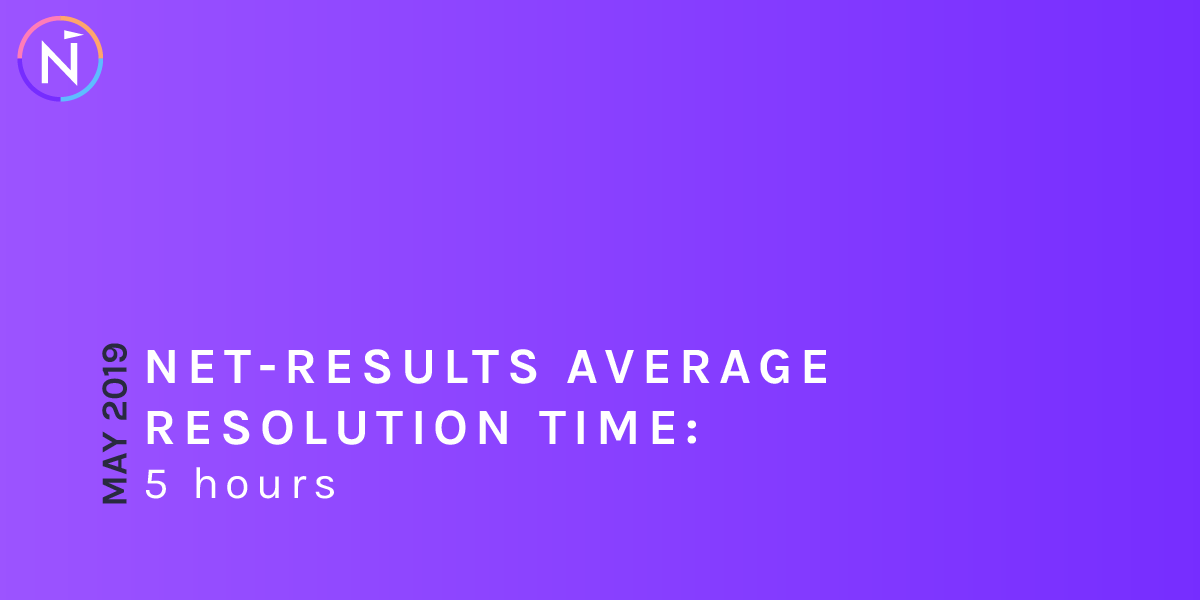 This stat blows my mind for one pretty simple reason: it means that within a quarter of the time that it takes to get a response from another company, you could already have a resolution at Net-Results.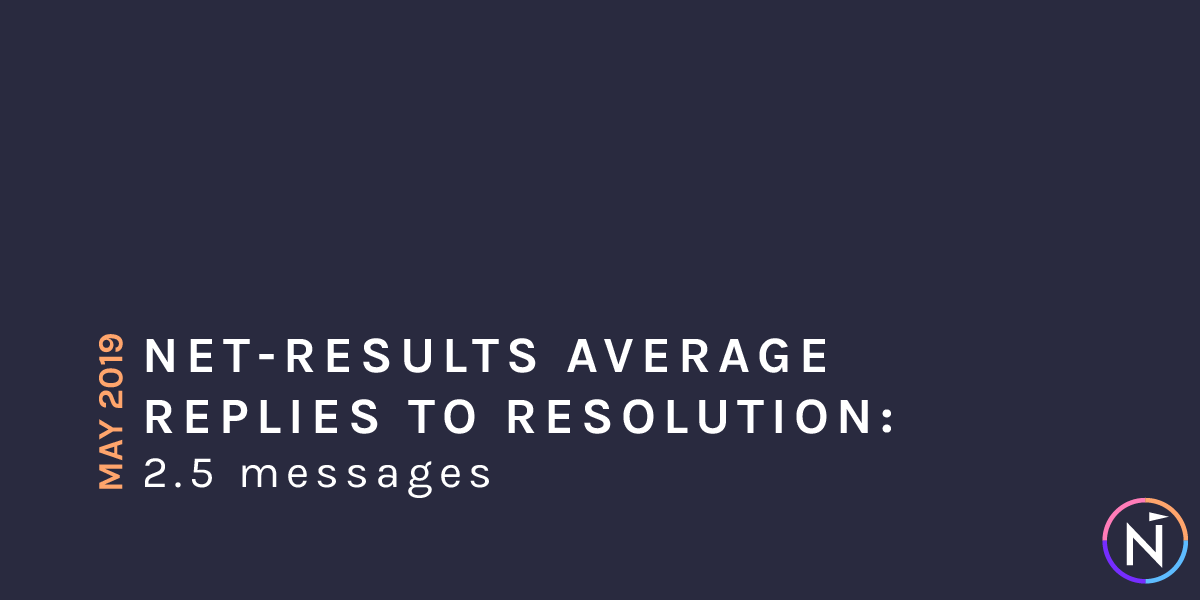 "Replies to resolution" refers to the number of replies sent by a Net-Results Customer Success member — doubling this number of 2.5 is around 5 messages total, back and forth between our team and our customer. We just looked at the average resolution time, which is 5 hours, putting the response time for the whole CS process around one hour. And in less than one business day, the problem is solved!
2. Our continuous platform updates!
We hear from a lot of second-time users that their previous marketing automation platform was rarely updated (if it was ever updated at all) and at Net-Results, we work to provide the exact opposite experience.
Our platform is continually updated. Every month (and oftentimes, more frequently), we publish our platform updates to our blog and notify our customers via email — plus, we have a special section in our application called "The Stream" where we post continued progress on efforts we know our customers are particularly interested in.
What this means is that we're constantly working to add new CRM integrations, release new features, and generally make the Net-Results platform better and easier to use. We take feedback from our customers and work it into the roadmap for our product, meaning that feature requests are actually listened to and taken into consideration as our product continues to develop.
3. Our pricing!
Let's be real here — a lot of companies are out to squeeze as much money as they can out of you, offering live phone calls with their CS team only if you buy their expensive support packages, making you pay extra for basic features, and generally try to nickel and dime you with extra hidden costs on top of your monthly payments.
We're a full-featured, totally awesome marketing automation that consistently plays ball (and wins) against all the huge names in our industry. We have all the features you're looking for — lead scoring, top of the line segmentation capabilities, custom objects, WYSIWYG email and landing page builders, etc. — but we include all of that and the best support in the industry.
---
So yeah… it's not entirely surprising that our customers love us and that we tend to rate pretty highly on sites like our good friends over at G2 run.
Did you know that you can easily schedule a Net-Results demo here? Chat with our team of marketing automation experts and see how you could be getting better support and an awesome platform for less money 😉