The Net-Results Customer Success team is proud to announce another awesome improvement to the Net-Results customer experience: the new Knowledge Base!
The Knowledge Base (KB) is our library of all the technical information about Net-Results Marketing Automation, including how to get started, the layout of the platform, and all the other nitty-gritty details you need quickly.
The Customer Success team has been hard at work for months, perfecting articles on everything from segments to integrations, reporting to contacts. Their dedication has paid off; the new KB houses an encyclopedic abundance of information on every detail of the platform. They strived to create a be-all, end-all resource, a place where our customers can go and know they'll find the answers to any implementation questions.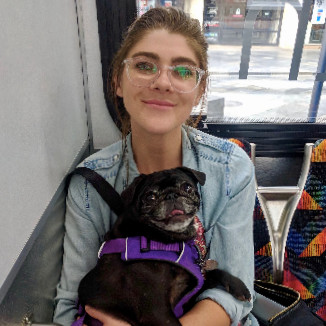 I asked Net-Results Director of Customer Success, Meredith Beer aka Mer, a few questions about how the Knowledge Base has changed and how those changes mean easier problem solving and better support for our awesome customers:
---

Q: What's the purpose of the new Net-Results Knowledge Base?
Mer: The purpose of the Knowledge Base is to have one place where our customers can find answers to questions they have. They can find deeper explanations of topics such as how the Net-Results tracking beacon works, how to style forms using CSS, and how campaign timeframes interplay together. Our old Knowledge Base was outdated. We wanted to create a fun, intuitive, and detailed environment where our customers can go to get quick questions answered. The customer success team is here to help you, and we love to do so, but we also know sometimes it's easier to just go look at an article instead of emailing us to get an answer. 🙂
Q: What's different from the previous version?
Mer: Everything — ha! The look and feel of the Knowledge Base has changed to match our brand new website, and also to make it much much easier to navigate. Our Knowledge Base is now also completely searchable, no more clicking around to try and find the article you want to read about. Also, our Knowledge Base is updated with the latest information about our platform and we have a process implemented to ensure that all of our articles are updated consistently (especially with all the great new updates our development team is pumping out — have you seen those platform updates though?! They are crushing it.). My team also might have went a little crazy with the details (kudos to them for all of the article writing), so you'll find A LOT more detail in this new Knowledge Base.
Q: What is your favorite part of the new Knowledge Base?
Mer: Honestly, I'd say the "submit a support request" at the bottom right hand corner of any webpage. If you click that, you'll be taken to a page with a form that actually submits a ticket straight to the customer success team after submission. It's as though you created an email in your email client and sent it to us. I also love that on that page you can schedule a 30, 60 or 90 minute training with using our scheduling calendars, which we iFramed in for your convenience. S/O to the engineer that helped me figure all that stuff out. 🙂
Q: How can customers and free trial participants contact support what has changed?
Mer: Well, you can use the submit a support request as I just described above, you can email support@net-results.com directly, or you can call our office at 303-771-2552 then press 2 to get the Customer Success Team.
---

We hope that you absolutely love the new KB. Let us know what you think in the comments down below!