The holidays aren't just a time for decking the halls and roasting chestnuts over an open fire; they're also a golden opportunity for B2B marketers to shine in the digital sphere!
As the year winds down, businesses are gearing up for a new one, making the holiday season the perfect time to showcase your B2B initiatives.
In this (delightfully) festive blog post, we'll unwrap the secrets to successful digital marketing during the holidays and how to give your B2B endeavors the gift of visibility and engagement.
1. Jingle All the Way with Festive Content
'Tis the season to be jolly, and your content should absolutely reflect that wherever necessary!
Inject a dose of holiday cheer into your blog posts, social media content, and email campaigns. Consider creating holiday-themed infographics, memes, or even a funny office video showcasing your team's festive spirit!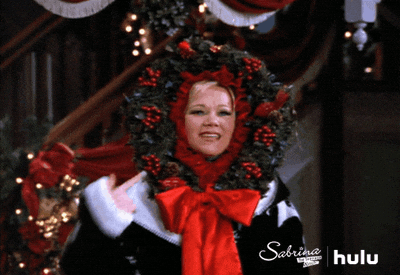 The goal is to resonate with your audience by tapping into the joy and excitement of the season. Don't forget to leverage holiday-related hashtags to maximize your reach and engagement.
Click here to read our popular blog post all about best practices for B2B orgs on Instagram!
2. Sleigh Bells and SEO
(Have we used the 'sleigh' pun too much? Nah…)
Search Engine Optimization (SEO) is the Rudolph of digital marketing—it guides your content through the dark, crowded online landscape.
Optimize your website and content for holiday-specific keywords to ensure your business appears in relevant search results.
Craft compelling meta titles and descriptions, incorporating festive language to capture attention. Your goal is to make sure that when potential clients are searching, they find your business shining like a star on top of the search results tree!
3. Frosty the Website
Your website is the storefront of your digital presence, and during the holidays, it should be dressed for success.
Consider adding festive elements to your homepage, such as a holiday-themed banner or a countdown to the New Year. Highlight your B2B initiatives prominently, showcasing any special holiday promotions or discounts.
Most importantly, ensure that your website is mobile-friendly, as many users will be browsing from their smartphones while on the go during the holiday hustle and bustle!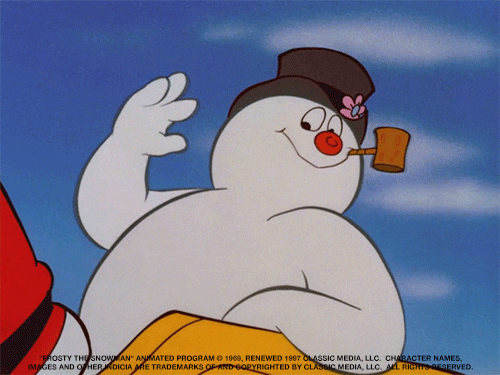 4. Emails that Dazzle
Email marketing remains a powerful tool in your digital marketing arsenal.
Craft festive and personalized email campaigns that speak directly to your B2B audience. Share holiday greetings, express gratitude for their partnership throughout the year, and offer exclusive promotions or sneak peeks into upcoming initiatives!
As always, be sure to use eye-catching visuals, such as holiday-themed GIFs or images, to make your emails stand out in crowded inboxes. And, like your website, ensure your emails are mobile-responsive, and don't forget to include a clear call-to-action that guides recipients to engage with your B2B offerings.
5. Gifts That Keep on Giving!
Everyone loves a good holiday giveaway.
Consider running a B2B-specific giveaway or promotion to generate excitement around your brand. This could be a discount on your services, a free consultation, or a special holiday-themed resource.
This is a great opportunity to capture leads by encouraging participants to provide their contact information in exchange for a chance to win! The holiday season is the ideal time to nurture new leads and show appreciation for existing clients.
---
In the grand tapestry of digital marketing, the holiday season is a dazzling thread that can weave magic into your B2B initiatives.
From festive content to joyful emails, there are countless ways to sleigh (had to get that in one last time!) the competition and make your brand shine like a star on top of the digital marketing tree. As you embark on your holiday marketing adventure, remember to infuse your efforts with authenticity, warmth, and a touch of holiday spirit.
May your B2B initiatives be merry and bright, and may the digital marketing gods shower you with engagement, leads, and a prosperous new year!
Happy holidays!
Lexie Robbins
Marketing @ Net-Results