Talented salespeople know that the best way to keep the pipeline full is to identify prospects, develop relationships with them, and close the sale when the time is right.
But, if it were that easy, very few salespeople would ever find themselves "excused" from work due to lagging numbers.
Most salespeople are very skilled at the last part – closing the sale – but lack the time and/or resources to spend cycles identifying the leads and developing the relationship. This scenario is where lead nurturing saves the day.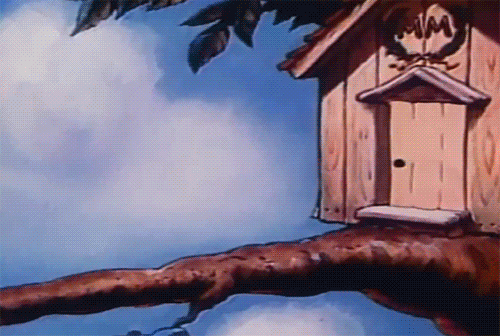 Yet somehow, there's always someone (or someones) who feel lead nurturing isn't worth the time or effort. Here's how you can overcome common lead nurturing objections and be on your way to bountiful sales & marketing success!
What's Lead Nurturing?
Before we dive in, let's clarify a few things.
Here at Net-Results, we define lead nurturing as the process of developing a relationship with potential leads and engaging them in quality conversations to assess their level of interest and sales readiness.
Marketing automation software can play a valuable role in lead nurturing strategies by automating these relationship-building communications and sending recipients down different content paths, based on their interactions.
Sounds like a great plan, right? Marketing qualifies the prospects using a systematic lead nurturing approach, and once the leads are deemed qualified, sales scoops in to close the business.
However…
These 4 objections are usually why companies aren't implementing lead nurturing efforts. See for yourself if your company is guilty of one (or more) of these objections and learn how to overcome them once and for all.
#1. "I don't like turning my leads over to someone else because who knows what promises they'll make or what they'll do with them." – Salesperson Sammy
This particular objection is all too common, but the solution is rather simple (isn't that always the way?).
Overcome this sales fear by working together to road map the communication cycle and listening to what sales have to say about how they sell successfully.
See if you can emulate some of their one-on-one dialogue on a lead nurturing scale of one-to-many.
This will help remove fear from the equation and will ultimately help create and strengthen respect between sales and marketing.
#2. "I don't have time to develop a bunch of articles, emails, case studies, etc., and implement it…my day is already jam-packed." – Marketing Mary
Look — I'm a Content Strategist and completely understand this argument! I too have expressed my fear of being overworked when it comes to content creation for an effective lead nurturing strategy.
But here's the answer to this objection: recycle!
Help marketing (and marketers just like me!) come aboard the lead nurturing train by identifying existing content that can be repurposed for the nurture campaigns.
And don't be afraid to start small with a 4 or 6-week cycle of communications that can be expanded as nurturing efforts take shape.
Just start somewhere — you can always reassess at a later date when marketing's content generation bandwidth has widened to fit more robust lead nurturing needs.
#3. "You people are always spending the company's money on some new tool or system that no one uses after 3 months." – Chad 'CFO' Smith
Okay, we'll be straight with you — the CFO has a legit point here. Shiny new toys don't do anyone much good if they aren't used and although it's likely unintentional, impulse purchases and plans do end up costing the company a ton of money in the long run.
That being said, this objection is completely avoidable if you have your game plan set and established ahead of time.
Also, consider having your content mapped out with both sales and marketing's buy-in beforehand.
If you'll be using a marketing automation tool to streamline the processes (which we highly recommend, but you already knew that), check into CRM integration or an API so you can manage your contact's activities from one centralized place.
In addition to these efforts, why not send him a carefully curated guide that talks about the benefits of effective lead nurturing? OH! Would you look at that…we have just the guide in mind 😉
#4. "Does lead nurturing really help or is this another complicated excuse for why sales and marketing can't work together?" – Richard G. CEO
In our experience, the key to overcoming the dreaded "does it work?" questions is to first establish metrics that denote success.
In other words: all departments must be on the same page when it comes to expectations and definitions of lead nurturing success.
While the end-game goal will always be more opportunities and closed deals, that will not happen overnight.
Maybe the first metrics are improved email interaction and content downloads — maybe they're something even more manageable and quantifiable.
Set realistic expectations and metrics early and often (preferably from day one!).
---
We hope this list of tips & tricks helps you achieve long-term lead nurturing success (and helps you navigate your way around "the haters" — just kidding!).
If you have any questions or concerns about lead nurturing or marketing automation, don't hesitate to schedule a quick, no-commitment, 20-minute chat with our team.
We'll be more than happy to help you out!
Cheers to your success,
Lexie Robbins
Marketing @ Net-Results