The Net-Results Product Team has been experiencing some very positive changes, including the addition of a new Product Manager & a new Engineering Lead. 🙂
Our target is acceleration in the delivery of excellent features and experiences for you, our customers & partners. We're feeling the momentum and are happy to continue sharing results! Here's some news on the latest releases…
Choose Fields for Contact Export
You now have the ability to choose which fields will be included in your .csv file when exporting Contacts from the My Contacts page!

If you choose to export "All" of the Contacts on the My Contacts page, you'll be presented with this clean dialogue: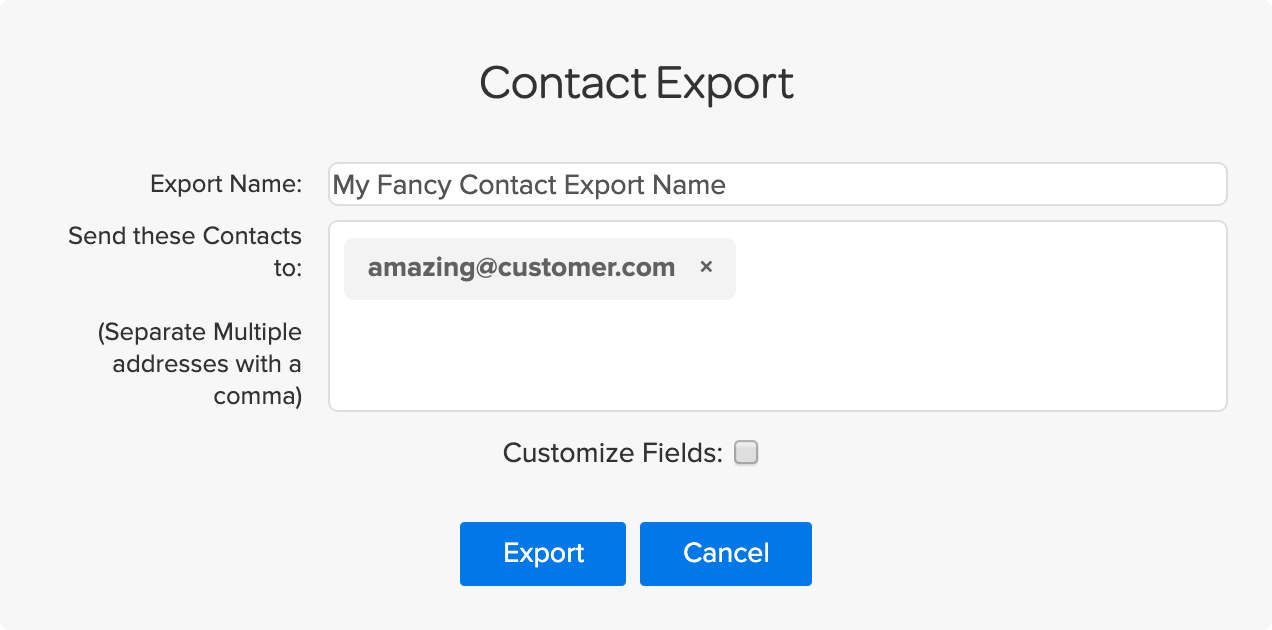 Check the box labeled "Customize Fields" and quickly choose the fields you'd like included in your .csv file, then click "Export".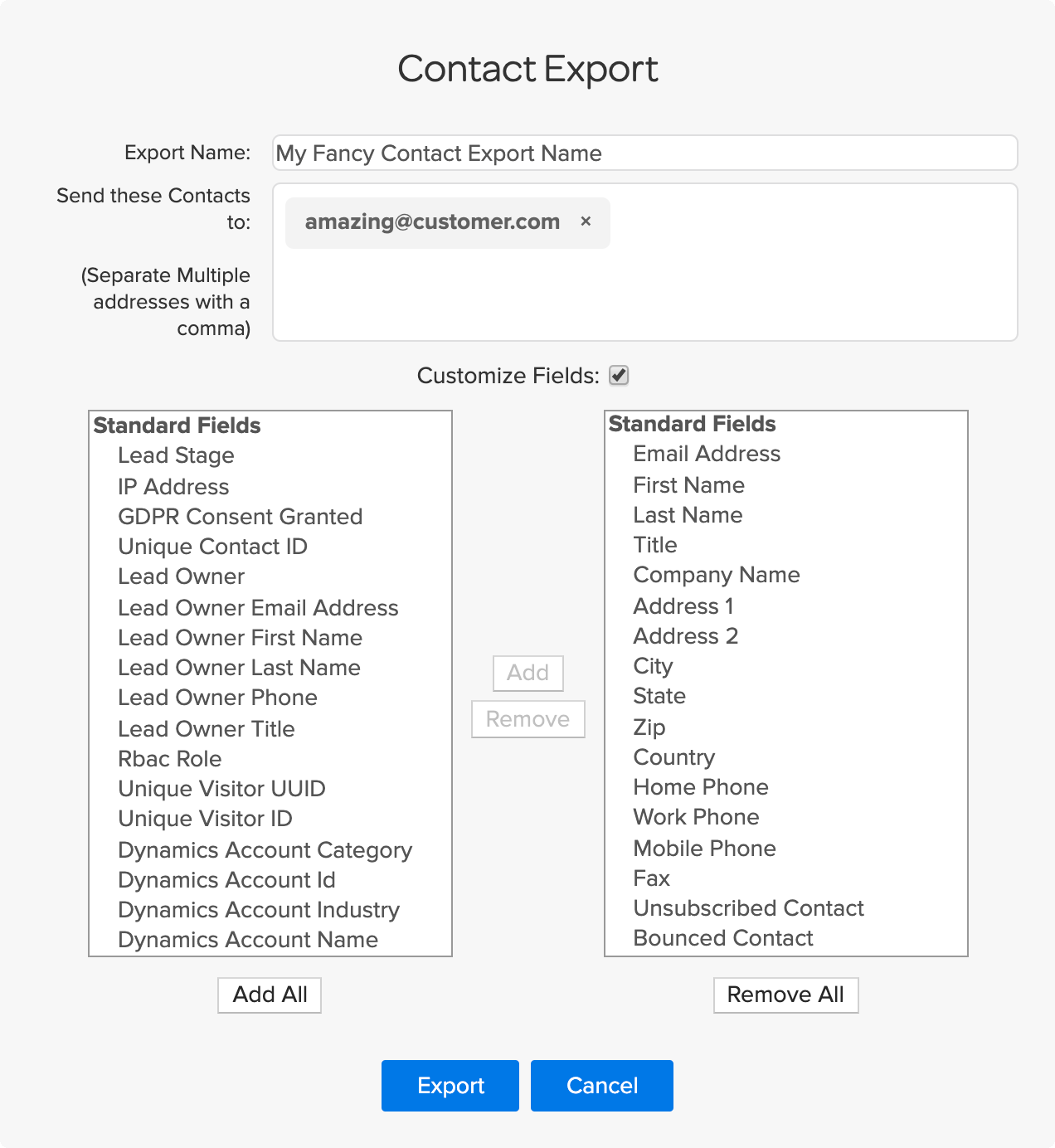 Very cool: Net-Results will remember your selections! The next time you choose to export "All" the the Contacts that qualify for your Segment, the fields you chose to export last time will be selected automatically. You're free to change selected fields as you wish. Your new selections will be remembered automatically for your next contact export. 🙂
We've also added the ability for you to provide a name for your contact export. This will make it easy for you to differentiate exports when downloading them from the recently released Download Center.
For now, the ability to choose fields for inclusion in your contact export is only available when you've chosen to export all of the Contacts that qualify for the Segment you've applied on the My Contacts page.
A Change in Notification Emails
Various platform notifications that used to arrive from notifications@net-results.com are now being sent from a new email address and domain: notifications@NetResultsNotifications.com. Please whitelist this email address to ensure receipt of the notifications you've requested.
More on Notification Emails…
On a seemlingly related topic, but not actually related at all, we fixed an issue that could cause failed delivery of notifications (Alerts, Reports, etc.) when multiple recipients are selected.
Adding URLs in Facebook Posts
We added the ability, when scheduling posts to Facebook to specify a link URL. This causes Facebook's preview to generate properly.
A Bug Squashed
We resolved an issue that was causing database IDs of dropdown field values to show in certain areas of the platform rather than their corresponding human-friendly text values.
We also made fantastic progress on Dynamic Email Content…
We've achieved a substantial milestone in our work to deliver an incredible experience with dynamic email content: Recent emails sent out by our marketing team are now leveraging this new version of dynamic email content!
After a few adjustments that are taking place now we expect to release this iteration to multiple beta customers next week. Full release will follow based on feedback and any further tweaks that may be required.
We're quite excited and can't wait to put this in your hands!
Thank you for choosing to use Net-Results!