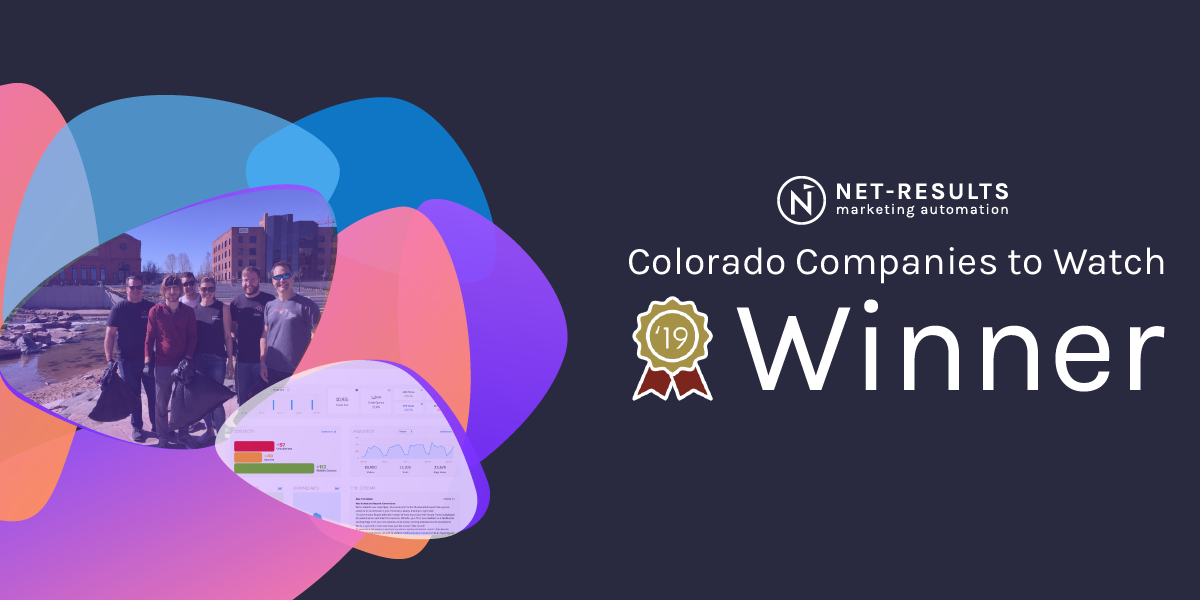 Watch out, Colorado. We're coming!

We're incredibly proud to announce that Net-Results Marketing Automation was named a 2019 Colorado Companies To Watch winner. We'll be joining an elite group of CCTW alumni and we couldn't be more proud!

On June 21th 2019, our CEO Michael Ward accepted the award during the annual CCTW gala dinner at the Denver Tech Center Marriot Hotel.

Colorado Companies to Watch (CCTW), sponsored by Bank of America Merrill Lynch, is a unique program that honors 50 high-performing second-stage companies from across the state. The awards program seeks to honor companies based in Colorado that play a critical role in the state and community economies.

The program receives more than 1,000 nominations each year. The list is further narrowed to 100 Finalist Companies and 50 winners at ultimately chosen by CCTW's volunteer judging panel.

So, why did we get it?

Net-Results is a CCTW winner, because:

We love Colorado. We're immensely proud to be Colorado-grown and this is present in everything we do. From our values to our marketing, our home state is there.
Positive impact on Colorado. Through our hiring practices and partnerships with other local businesses, we are actively helping Colorado's economy and job market grow.
Distinctive product. Our marketing automation platform is specifically geared towards helping mid-market companies grow their revenue. Our approach to (unlimited, top-rated) customer support and our no-nonsense all-inclusive pricing make us stand out in the marketing automation market.
Using Colorado as our base, Net-Results will continue to grow. Besides in Colorado, we already have many customers nation-wide, as well as internationally in countries such as the UK, Australia and throughout mainland Europe.

Are you a marketer in need of generating more revenue for your organization? Want to join the winning team? Work with a platform that you'll actually use and get all the support you need?

We're looking forward to meeting you!
Don't forget to subscribe to the blog to get the latest industry news, marketing resources, and Net-Results updates!