Alerts are one of our most powerful Net-Results tools — but what should you be using them for?
This week, we're going to explore how Alerts can help you and your team improve your marketing efforts and campaigns. We'll start off with quick definitions and overviews and then move on to implementation and best practices.
Ready for the ultimate crash course on Alerts? You've come to the right place. Let's dive in!
What is a Net-Results Alert?
Alerts are triggered to alert (get it) you that a contact who has met specific conditions has also visited your website.
The specific conditions are driven by segments (you know, the backbone of our entire platform!) and trigger sending you a message when a contact who qualifies for a segment you've chosen also visits one of your Net-Results tracked webpages.
Fun fact: you can create multiple alerts across multiple segments — the opportunities are truly endless here!
But the fun facts don't stop there. Here are a few things to note about Alerts:
Alerts may be sent to multiple recipients simultaneously
Alerts can be sent to people who do not have a Net-Results account
You can create an unlimited number of Alerts (the limit does not exist)
You can either send alerts right away (Immediate Alerts) or after ten minutes (Enhanced Alerts)
This leads us to…
Immediate vs. Enhanced Alerts
This Knowledge Base article does a great job detailing the nitty-gritty between these two Alert types, but here's a CliffsNotes version for ya:
Immediate Alerts prioritize timing over in-depth information — they're quick and to the point. Because they are sent as soon as a contact qualifies for the segment, these Alerts do not contain information about which webpages were viewed.
Enhanced Alerts provide all of the available information and details of the activity undertaken by the contact during the visit that triggered said Alert. Because they provide much more information, the time in which you receive these Alerts will be delayed by ten minutes.
So which type of Alert should you use? Great question.
If timing is most important to you — go with Immediate Alerts. If detail is more important than the timeframe in which you receive the Alert, then Enhanced Alerts will be your best bet.
It's simply a matter of preference! You may choose a different type of Alert for every alert you set up, and that's totally cool — we do that here at Net-Results all the time.
I know which Alert I want to use. How do I set it up?
If you're more of a visual learner, I highly suggest checking out this video — it's a few years old, but the information remains the same.
If you're looking for written instructions on how to set up an Alert, then this is for you:
Click on the Alerts tab in the top navigation, then click New Alert in the left navigation menu
Select Create New Alert from the Create New drop-down list available in the left navigation throughout Net-Results
Select or create the Segment that will trigger your Alert
Give your Alert a name. The name you choose will be part of the subject line in the email received when the alert is triggered (so no funny business here!)
Enter a description for your Alert (optional)
Select a Role for your new Alert — most choose to the leave the Role the default value
Choose whether you want this Alert to be Enhanced or Instant
Enter the email address of your Alert recipient(s) — be sure to separate with commas!
Add a "Webhook Payload URL" if you'd like Net-Results to send a webhook when your Alert has been triggered
Click Save
And there you have it! You've just created an Alert — way to go!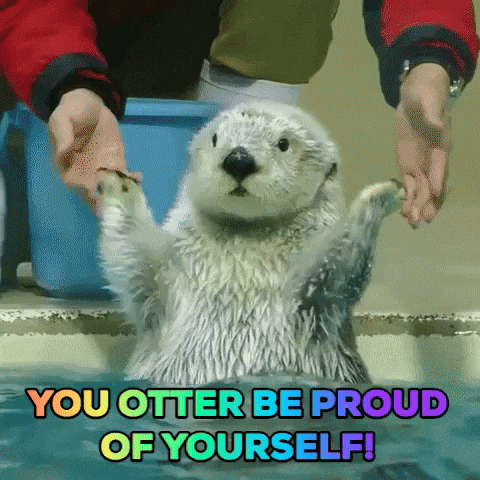 ---
Now go one with your bad self and add Alerts to your marketing automation toolkit. These versatile little beauties are easy to set up, but don't underestimate their power!
If you have any questions about Alerts or any other feature in the Net-Results platform, don't hesitate to reach out.
Cheers to your success,
Lexie Robbins
Marketing @ Net-Results