A few months ago, we published a blog post on ways to make your marketing automation less robotic. You see, all too often, many marketers worry that software like marketing automation limits the personal nature of your marketing efforts.
In a similar vein, it's often thought that marketing automation limits and/or depletes a marketing team's creativity.
And, to be honest, I can't help but feel it's all because of one pesky little word: Automation.
When something becomes automated, we tend to think it lacks (or has the propensity to lack) humanity, emotion, and creativity.
Thankfully, after years in the business, we feel quite confident that despite the unfortunate name given to our particular type of software, marketing automation can actually foster and promote creativity and personality in your next marketing campaign!
Ready to learn how? Let's dig in!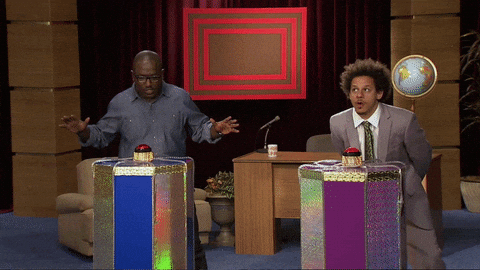 Marketing automation frees up your creative teams
By automating repetitive, time-consuming processes (i.e. email blasts, lead nurturing, lead scoring, etc.), you'll likely be saving you and your team a ton of time!
This newly-discovered abundance of time is sure to free up your creative team.
As a result, you can instead spend time improving the quality of the creative rather than rushing to get busy work done.
We all know our best creative work rarely gets done when we're overworked and stressing about deadlines. Let marketing automation software buy you, and your creative team — automate what can/needs to be automated and let those creative brains go to work!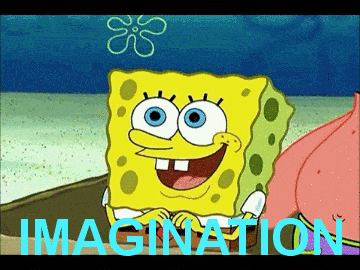 Psst…do you need a refresher on marketing automation basics? Don't be shy — it's never a bad idea to return to basics. Download our free Marketing 101 Guide here.
MA's dynamic content and unique segmentation capabilities encourage creative thinking
Unless you're new here, you probably know that segments are the backbone of the Net-Results platform. It's what sets us apart and what makes our platform stronger than any other.
To read all about the power of segments and how best to use them in the Net-Results platform, be sure to check out this portion of the Knowledge Base!
Segments and dynamic content are two marketing automation-specific features that allow digital marketers the ability to create timely and effective creative campaigns.
They allow creatives to flex their, dare I say, "creative muscles" in order to get the results they crave. Think outside the box when it comes to segments and dynamic content — push the envelope and create strategic, innovative creative campaigns that provide a personalized touch AND mind-blowing creative.
Data = Better Creative
What's one of the best things about marketing automation software?
It allows us to make astute, data-driven decisions thanks to fantastic reporting capabilities.
With the help of marketing automation, digital marketers are able to visibly SEE what's working. You'll receive real-time insight regarding the performance of your campaigns, and presumably, the creative within.
This data is invaluable to creative teams! Marketing automation will allow them to know what's working and what's not. In a way, this ties back to point #1 — this data is saving time and cutting right through the B.S.
With marketing automation, your creative team will be able to see what works and what doesn't quickly and efficiently. Gone are the days of trying something new (or, worse yet, sticking to something tired and over-used) and wondering if it "got the job done" so to speak.
When you find out what works, you'll be able to point your creative team in the right direction time and time again; thus, allowing them to flex their creative muscles and feel confident doing so.
A data-driven marketer is a creative marketer.
(Write that down somewhere!)
---
See!? Marketing automation doesn't deter creativity — it encourages it! MA is truly nothing without the brains behind it (YOU and your team!).
So go out there and get creative…I know you've always had it in you 😊
And don't forget, if you get lost along the way or you find yourself with more questions than answers regarding marketing automation, give us a holler! Schedule a free, 20-minute chat with our team here.
Cheers to your success,
Lexie Robbins
Digital Marketing Specialist