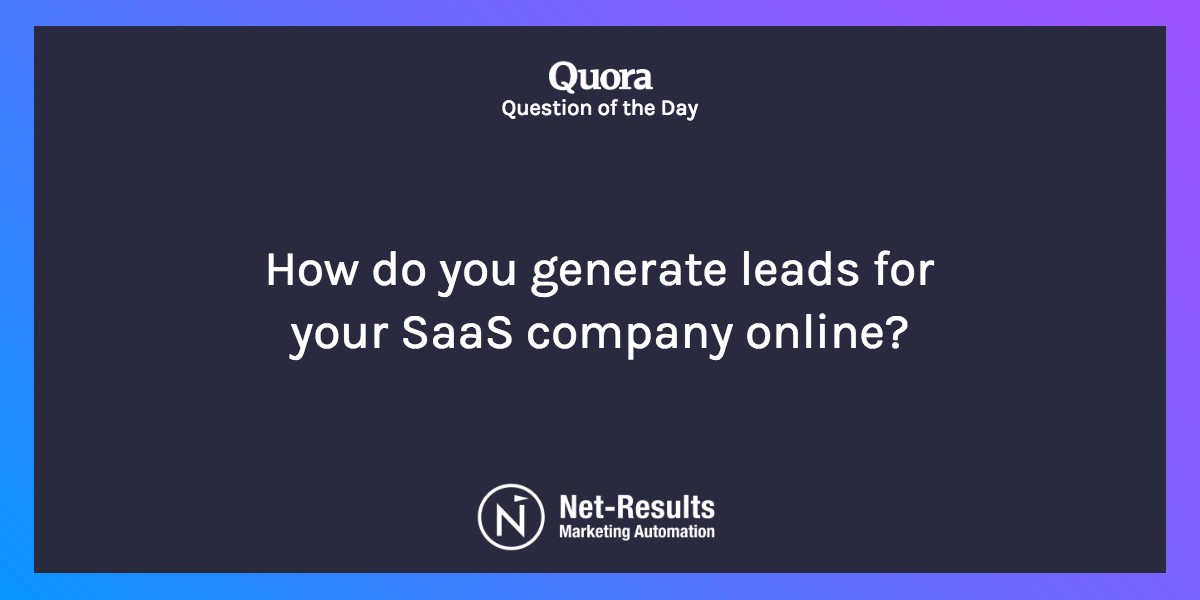 As Director of Marketing of a SaaS company, I can probably chip in here.
Here's what we do:
Paid advertising
A big chunk of our lead flow comes from paid ads. Google Ads, Facebook, LinkedIn all work for us (with various levels of success, or I should say: with a varying cost per lead). We experiment with other channels as well. The most important thing I try to keep an eye on is how much a qualified lead will cost us vs other channels. While some channels (like Google) aren't cheap, our average deal value allows us to spend the money and get good ROI.
Content marketing
I'm answering questions here on Quora on a regular basis. We write blogposts (that we make sure are quality and on point for our audience). We create enticing downloads and have nurture campaigns. We find that this approach has gotten us considerably more organic traffic, more content downloads and more leads.
Outreach
While the inbound efforts described above have served us well, we don't just sit around and wait for leads, either. We manually follow up with content downloads and ask people what their opinion. We use LinkedIn Sales Navigator to reach out to potential partners and customers (in a helpful and genuine way, I might add).
This sums up the core of our online lead generation efforts.