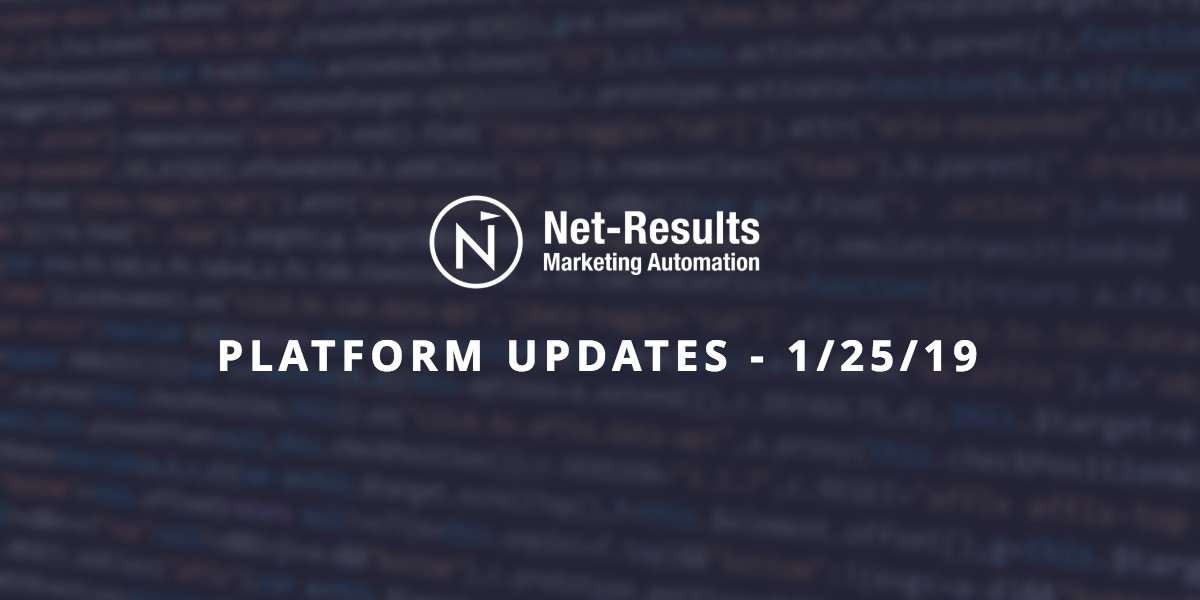 It's only January and 2019 is already shaping up to be an exciting year! We have some super exciting updates to share with you today (and even more in the pipeline — so make sure you subscribe to be notified when they roll out).
Here are just a few of the ways we're supporting your marketing efforts:
New: Automatic Sync of Salesforce Campaign Members to Net-Results Lists
For our many Salesforce users, never again will you need to download a .csv file of Campaign Members from Salesforce and upload it to a Net-Results List!


To enable syncing of Campaign Members…

Navigate to "SalesForce Integration Setup"
Check the box labeled "Sync Salesforce Campaign Members to Corresponding Lists in Net-Results"
Click "Test and Save"

We'll automatically create a List called "Salesforce Campaign: [the name of your Salesforce Campaign here].
We'll add all of your Campaign Members to that List, and then check for people who've been added to/removed from your Salesforce campaign once per hour keeping your Net-Results List up to date for you!
We added some clarity to the instructions for integrating with the SugarCRM version 8 and higher. We felt a few quick edits would help make the integration process even smoother. 🙂

We've implemented some new data cleansing routines for CSV imports used to update values in drop-down fields.

We fixed an issue that could prevent marketing lists from being synched successfully from Microsoft Dynamics to Net-Results.

We solved an issue that could prevent images from loading if placed in sub-folders with spaces in the naming convention.
We'll continue to roll out new updates and keep you in the loop.