It's no secret to any marketer that unique, useful, interesting, and relevant content helps the success of companies with any sort of online presence. Great content helps with everything from lead generation to Search Engine Optimization (SEO), and creating the right kind of content for your customer journey is one of the pivotal ways to move the needle of your organization's revenue.
Today, we're going to lay out some of the content topics that will entice your audience. Whether you're looking for a better click-through rate on your ads or a more satisfied customer base, these types of content will help you deliver more value to those in your buyer funnel!
BLOG POST: What content works best for B2B digital marketing?
If you're starting at the beginning, let's start with the first step: how to figure out the best content topics for your audience:
Look at the data
Ask your Customer Support and Sales teams
Survey your customers!
Once you've gotten the ball rolling on your brainstorming, you can start to think about the topics and content types that will really resonate, and be able to figure out what really works and what isn't based on your reporting!
BLOG POST: Where are Your Leads & Revenue Coming From? What's Working?
1. Social proof like case studies, quotes, and testimonials.
According to a survey conducted by Expo, consumer reviews are trusted nearly 12 times more than descriptions that come from manufacturers (source). This is the data behind something called social proof theory — basically that our decision making is often conditioned by those around us.
How to turn this into a content topic:
Case studies are a personal favorite. "How *company* saw *some positive effect* from using *your company"
User-generated content is another awesome option. Do your customers share your product in action? Utilize it and use it to inspire content creation in the future!
2. How to Articles and Videos

We recently surveyed our own customers and found that how-to articles and videos were one of their favorite types of content. For Net-Results, that looks like blog posts like this — marketing related content for our customers who use our awesome marketing automation platform. We product whitepapers about how to shop for marketing automation, videos about how to better utilize our platform, and blog posts about how to implement different marketing strategies.
But that might look totally different for your own organization. One of my favorite examples of an out-of-the-box content topic that was super relevant is from Movers.com, who wrote a blog post about "How to Tell Your Employer That You're Moving." To me, that's some truly great content and likely draws exactly their Ideal Customer Profile into their funnel — because it's useful, creative, and seems to be something that people who are moving.
3. Industry news

This topic is often overlooked — and I guess it's for good reason. Industry news used to be a little bit… boring. If you're in an industry that is more of a "have to use" than a "want to use," you might want to tread lightly.
But breakouts in technology? New developments that are going to shake the world to its core? Did something happen that was just flat out cool and exciting? Delivering that to your audience establishes you as an industry expert even more.
How to turn this into content:
Boost this strategy by providing content that is vertical-specific, using content personalization to deliver even more value!
Get your leadership team or C-Suite involved by having them share any relevant industry articles too! Ask them to keep their eyes peeled for any content that might be particularly useful to your audiences.
4. Company News

Brand awareness is a fantastic benefit to great topic — and what better to build brand awareness with than news about your company? Share the new hires, the celebrations, and the wins with your audience!
We love this example from Mortgage Cadence, who was named a 2021 HW Tech100 Mortgage honoree.
5. Provide a break from the monotony with a quote, meme, or a video that will garner a laugh.
I don't know about you, but I read a lot of blogs and I get a lot of emails. A surefire way to get me to engage is to make me laugh unexpectedly. There's nothing more pleasant than a witty joke or pop culture reference in the middle of an otherwise boring landscape.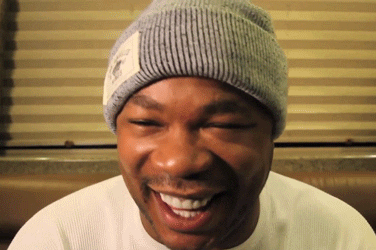 Is this the best, most high quality example of this? No, but it's Xzibit so…
By creating engaging content in formats that people love, you can increase engagement and generally just make people happier. Some of our most popular email subject lines include 80s pop references (blame our Bowie-obsessed marketer extraordinaire, Lexie).
6. Comparison data
Utilizing comparison data for your content strategy is particularly helpful in the consideration stage of the funnel or if you're at all involved in sales; reliable comparison data from a trusted source is hard to come by and worth its weight in gold. If you can get that into your sales playbook and really build the trust around it, you'll be right as rain.
This topic can be converted into content in a lot of different mediums — like videos, blogs, graphics, or social posts. The goal, as always, is to provide your audience with value that will better their lives. Be honest with your data and give the people what they want!
7. Data-Driven Success Stories
Another point for data because it truly makes the marketing world go round!
Sharing the knowledge and tricks that you discover is a fantastic content topic to integrate into your strategy. Did you try out a new way of doing something that your audience may be trying to figure out too? Did you see success from trying out something that hasn't been done before?
Don't forget to include your data points or the social proof that we talked about earlier!
---
That's all for today, folks! Hope that inspired some content topics and ideas for you today. Don't forget to subscribe to the blog below for the latest marketing tips and blog posts directly to your inbox!
Till next time,
Sarah // Marketing at Net-Results