Paid social is one of our most excellent tools as digital marketers — but are we making the most of it?
This week, we're diving into the top 5 ways you and your team can optimize your current, and future, paid social media campaigns so you can make your money go further!
So without further adieu, let's hit the ground running with Tip #1…
1. Switch up your creative often
Don't make the mistake of "set it and forget it" when it comes to your paid social campaigns.
In order to keep your prospective customers interested and engaged (instead of tired and annoyed by the same images), switch up your ad creative often.
Now, "often" means something different to everyone, but a good rule of thumb is to change things up at least once a quarter.
This could look like changing your ad images, copy, CTAs, or all three! Whichever you decide, remember marketing is all about trial and error — you don't know if it works unless you try! We do recommend only switching one variable at a time to see which works best, but you do you, boo.
If you're looking to improve your overall creativity when it comes to marketing efforts, check out one of our tried-and-true blog posts that's sure to give you the boost you need!
2. Analyze your data routinely
Again, "routinely" (like "often") looks different for everyone, but here at Net-Results, we're sure to analyze all of our paid ad data weekly. This cadence works for us, but we urge you to find what works for you!
If you need ideas on which metrics you should be looking out for, take a gander at: 5 Important KPIs for Digital Marketing. We refer to this article often.
We're obsessed with data here at Net-Results — I mean, marketing automation is all about helping marketers like you make data-driven decisions.
If you're curious about how Net-Results can help you analyze your paid social media data and ROI, schedule a commitment-free chat with our team today.
3. Build lookalike audiences based on your best customers
Lookalike audiences are everything in the world of paid social (at least when it comes to Meta).
We've had great success sending our paid ads to lookalike audiences who fit our ICP (ideal customer profile) and we highly recommend you try it out for yourself.
Sprout Social has a fantastic article all about how to optimize your paid ads with lookalike audiences on Facebook & Instagram — check it out here!
4. Set clear goals
How do you know what to measure if you're unsure of the ultimate goal you hope to accomplish with your paid social media campaign(s)?
Before you jump into the world of paid ads (if you already have, just pump the breaks real quick), be sure to set clear communication standards with the rest of the team so you can make actionable & realistic goals for your paid ad campaigns.
In order to help you set clear, realistic goals for your paid social campaigns, we're linking to a fab article from Thrive Agency — enjoy!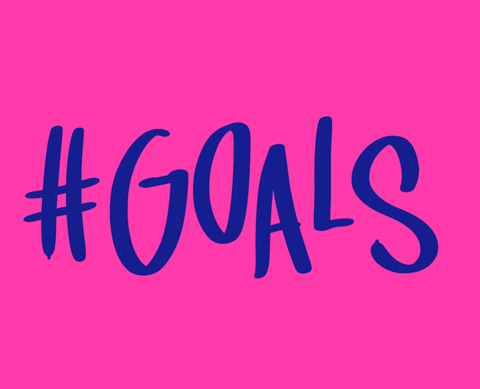 5. Maximize your campaign budgets
I know, this tip probably makes you cringe a little bit, but hear us out!
It's important to do your research and learn about all the ways in which you can budget social media ad campaigns (here's a great Hootsuite article all about how to get the most out of your ad budget!), but from there, it's good to remember this valuable piece of advice:
Don't be afraid to spend.
Good, effective paid ads aren't cheap, and cheap paid ads aren't good (nor effective, for that matter). Depending on the competitiveness of your industry, the price of an effective ad campaign could send you into a tailspin — but it shouldn't! If your campaign is comprised of high-quality creative, solid copy, and an engaging call-to-action, you'll see a well-earned return on your investment (and then some!).
---
Paid ads are the way of the future — it's time to make sure you're optimizing to get the most bang for your buck! If you have any questions about paid social advertising, marketing automation, or overall digital marketing optimization, schedule a meeting with our team today!
Cheers to your success,
Lexie Robbins
Marketing @ Net-Results