Manage Leads With Powerful Automation
Net-Results makes it easy to nurture prospects at scale.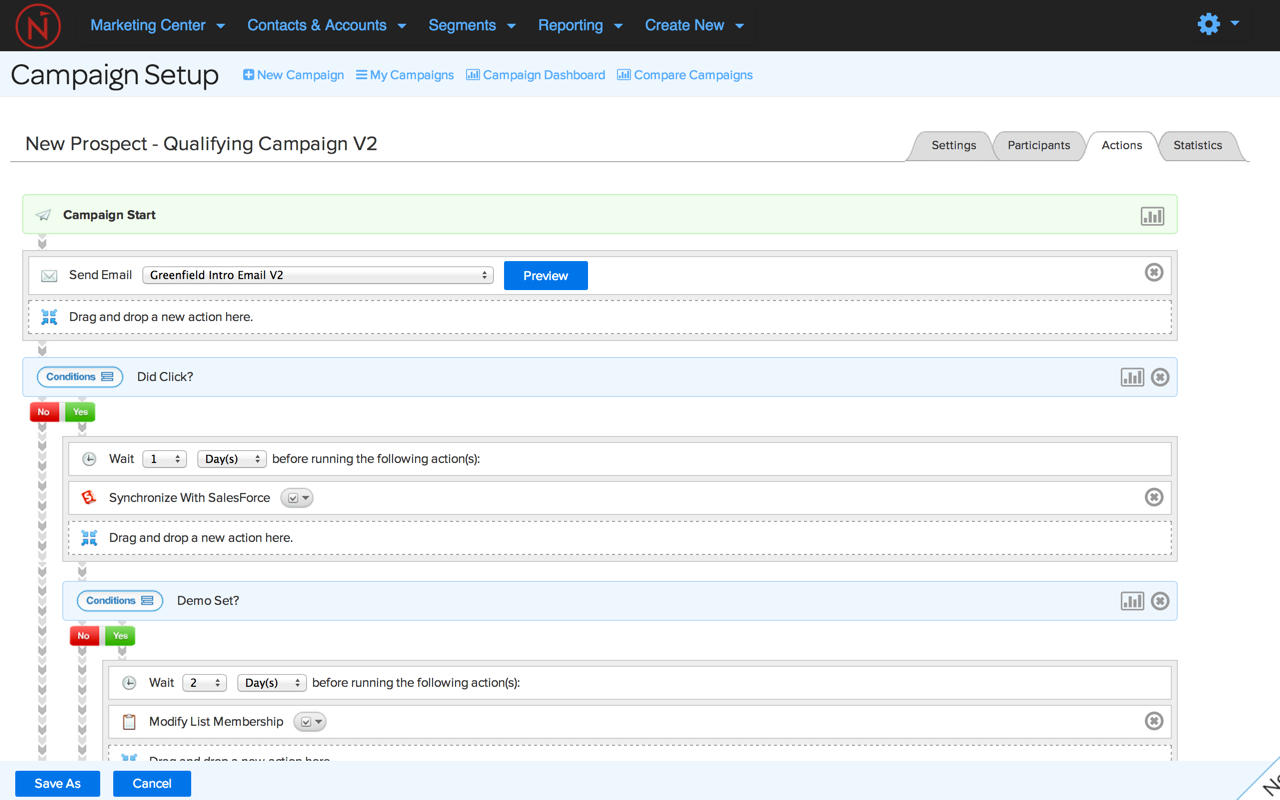 Intelligent Campaigns and Nurture Programs
Conduct the message flow to your leads with precision.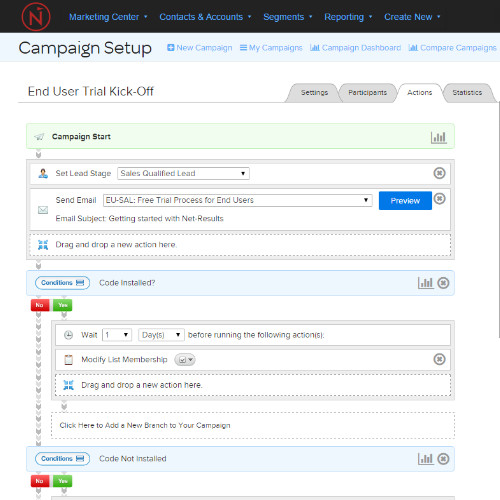 Use as many event triggers as you fancy to move leads between lists and campaigns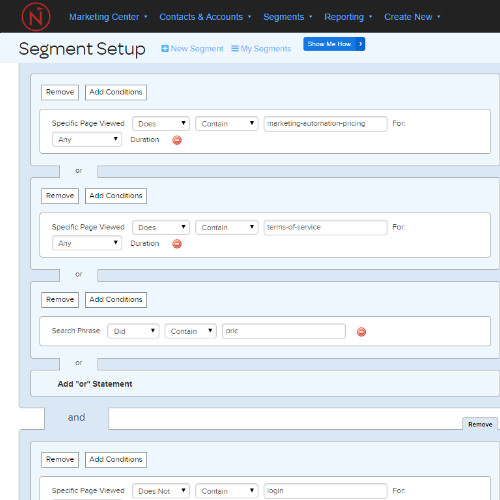 Automate the management of your lists with incredibly flexible segmentation. Ensure your messages are precisely audience-targeted.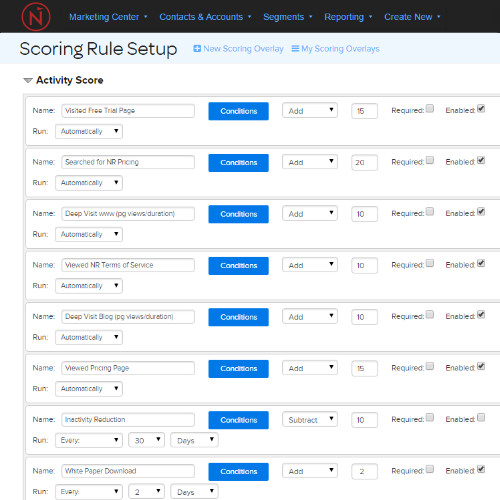 3 layers of scoring to be sure leads are in the right campaigns and moved to sales when the time is right
"Net-Results is the most customizable marketing automation platform available."
Christine Magnuson
"Powerful software, great support, and it's easy to use. Plus, they were priced competitively versus similar companies, so it was a no-brainer."
Ken Barber
"The customer support team blew me away; they were extremely helpful and responsive."
Christine Whatley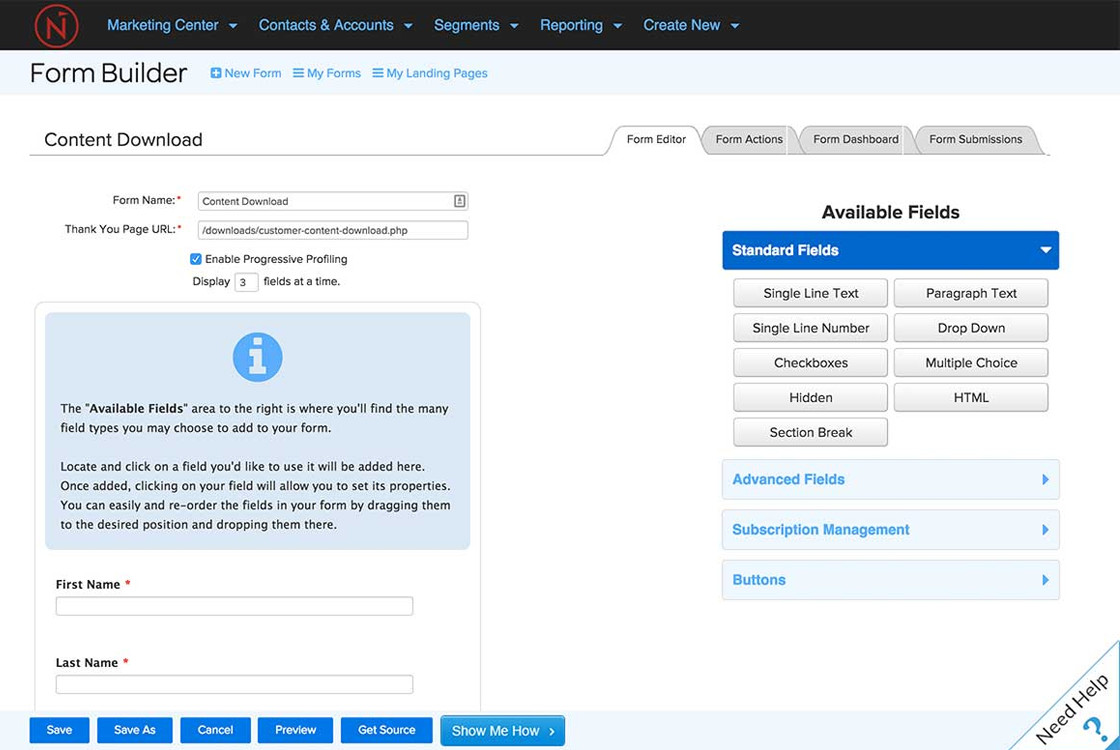 Get to Work
Drag-and-Drop builders for emails, forms, and landing pages are waiting for you.
Fully Responsive
No HTML Knowledge Required
Beautiful Pre-Built Templates
Tablet & Mobile Friendly
Progressive Profiling
A/B Email Testing
A/B Email Testing
Ensure you are sending out the highest-performing content each and every time. With instant insights into which version of an email performed better you can quickly understand and augment campaigns to optimize performance. There's no limit on the amount of A/B testing you can do.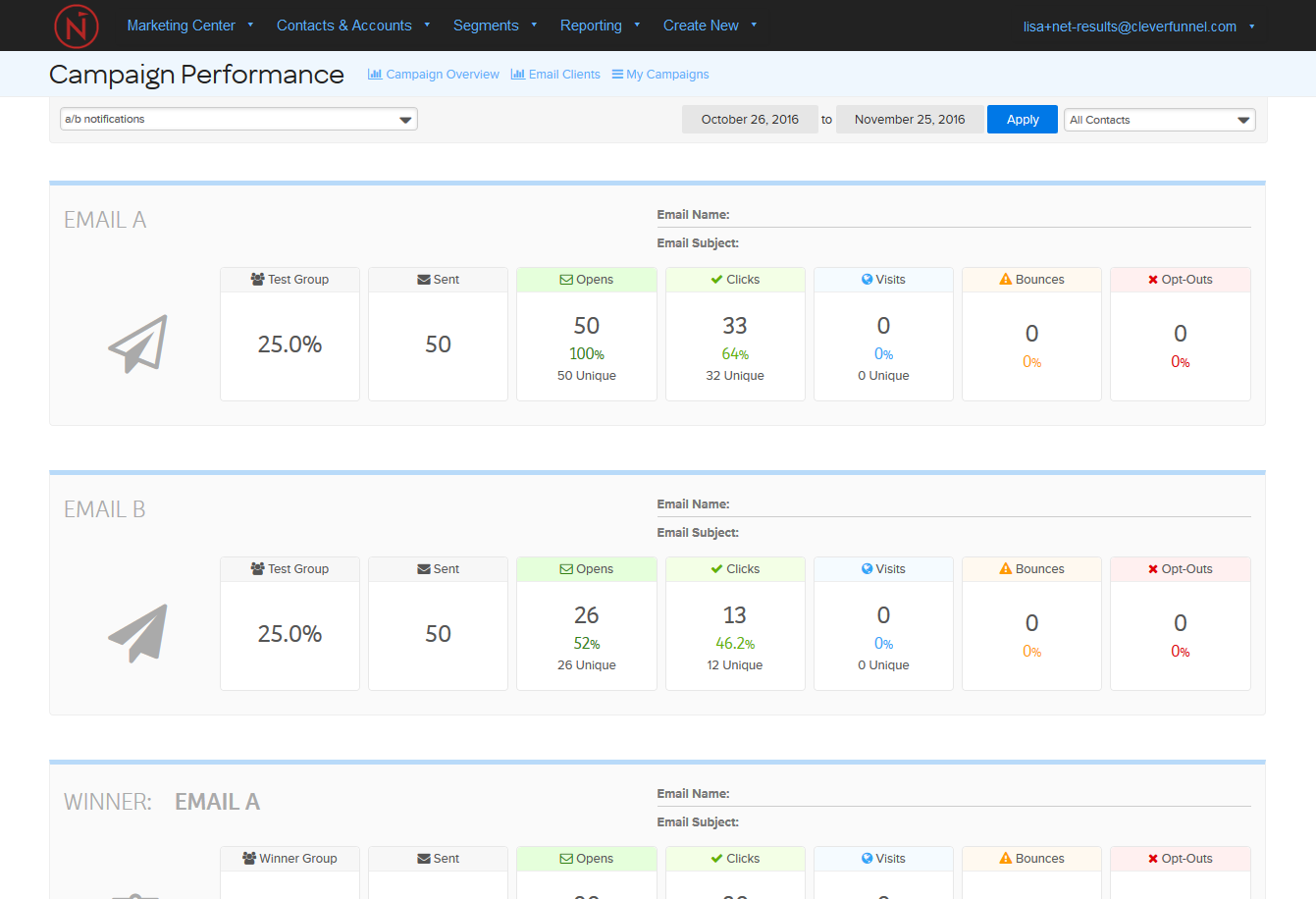 Schedule a Demo
Speak live with a marketing automation expert about your use case and business goals.